KINK Aniseed Menthol & Berries
Sorry we're out of stock!
We can let you know when it's available again, just enter your email address below.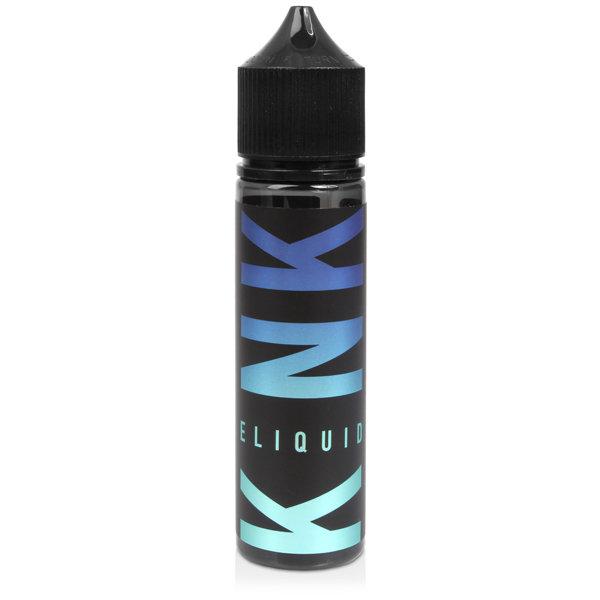 KINK Aniseed Menthol & Berries
Description

Aniseed Menthol and Berries 50ml shortfill from the budget friendly KINK range is perfect for those looking for a truly icy flavour and those that enjoy VG e-liquids with a punch!

Featuring the sweet and juicy taste of cool aniseed, icy menthol and juicy berries, this delicious flavour is the perfect choice for those looking for something to vape all day! This e-liquid has been blended into a smooth 30% PG / 70% VG ratio making it suitable for most advanced vape kits and vape tanks.

 

The KINK Range is manufactured right here in the UK and hosts some of the best value for money fruity blends on the market! Each 50ml bottle contains 50ml of e-liquid so that you can add 1 x 10ml of your purchased nicotine shots in order to create an ultra-smooth 3mg e-liquid to vape

Key Features

- Key Ingredients: Aniseed, Berries, Menthol

- Produced & Bottled: UK

- Eliquid Volume: 50ml

- Maximum eliquid Volume: 60ml

- Nicotine Shot: Not Included

- PG content: 30%

- VG Content: 70%

- Nicotine Strength: 0mg (Nicotine Free)

- Childproof & Tamper Evident: Yes

- Works Best: Sub-ohm coils

What vape kit is suitable for this e-liquid?

As Aniseed menthol and berries from KINK is a high VG shortfill ejuice with a VG/PG ratio of 70%VG/30%PG, we would highly recommend using this in a subohm / DTL vape kit to ensure that you get the most out of the flavour and your coils! Why not take a look at the Geekvape Aegis Max Zeus Vape Kit which pairs perfectly or any of our vape mods.

User Guide

Step 1 : Unscrew your bottle cap. Keep in mind that due to the safety features some caps will be needed to be pressed down and then unscrew. Pretty much the standard on other products too with safety features.

Step 2 : Remove the Nib (the pointy thingy that the eliquid comes out), please keep in mind that not all bottles have removable nibs. In that case you will need to take the whole top part off which sometime can be tricky as they are pressed fit.

Step 3: Take your nicotine shot unscrew the cap and gently empty the contents to your shortfill bottle. A little tip here don't squeeze your nicotine bottle with too much force as you might risk popping off the top cap and spill the contents. Been there done that quite a few times (#sostrong)

Step 4: Shake well your mix for a couple of minutes and you are good to go.

Step 5 (optional): A lot of people recommend to let your shortfill in its final form (after you have added the nicotine) to steep for a couple of days in a cool dark place in order to get the maximum flavour output. Ain't nobody got time for that, but if you do or buy in bulk go for it!

Pros & Cons

In order to assist you with your purchase, our staff have put together a unbiased list of "Pros & Cons" for our products in order for you to get the maximum value out of your purchase and help you make the right choice for you!

When It comes to shortfill eliquids have a look at the list bellow:

Pros

Lowest price/ml ratio. As cheap as it gets!
More flavour options.
Larger selection.
Lasts longer! No need to order every other day!
Reduces the amount of bottles you need to carry.
Maximum 3mg Nicotine Strength (Ideal for reducing nicotine intake)
Ideal for high powered devices.

Cons

Not suitable for low powered devices (starter kits, vape pens, pods etc)
Not Pocket friendly.
Low nicotine strength (not Ideal for new vapers that used to be heavy smokers)
Sometimes can be troublesome to open the top cap to add your nicotine shot.