Molicel P26A 18650 Battery
Sorry we're out of stock!
We can let you know when it's available again, just enter your email address below.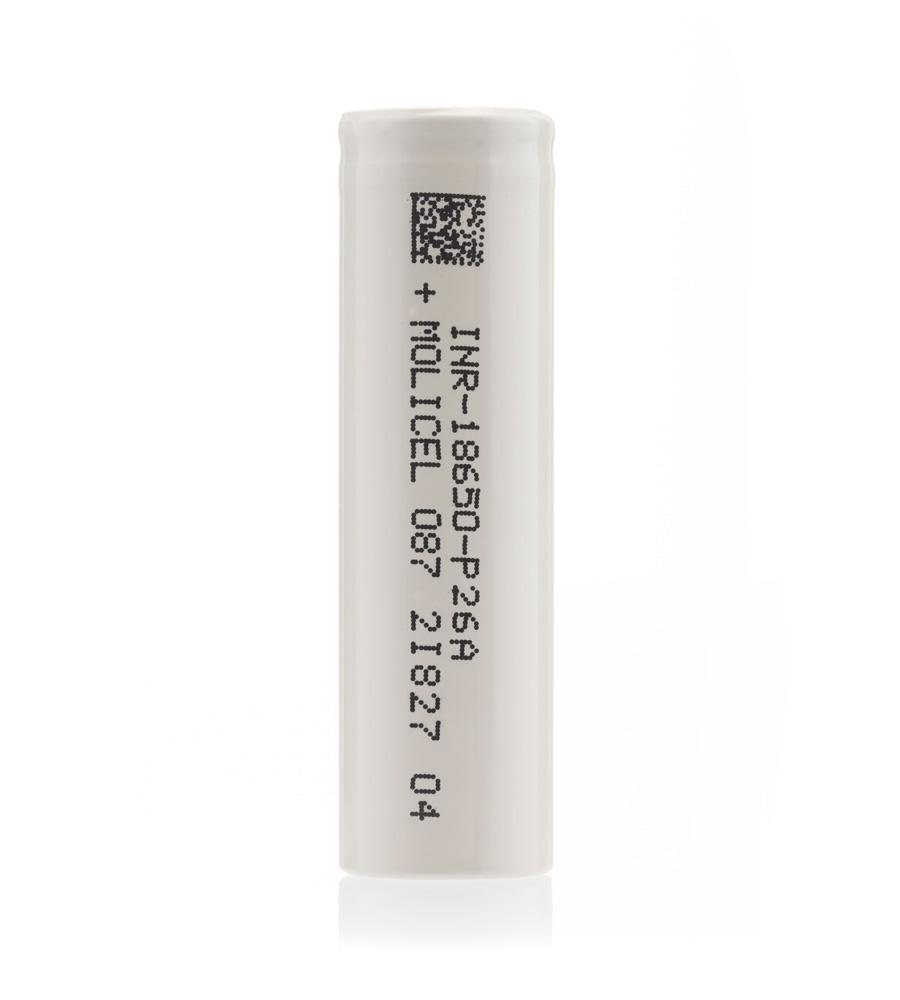 Molicel P26A 18650 Battery
Description

Model:

INR18650 P26A

 
Size: 18650
Capacity: 2600mAh
Maximum Discharge: 25A
Nominal Voltage: 3.6V
Maximum Voltage: 4.2V
Top: Flat Top
Protection None
Manufacturer: E-One Moli Energy Corporation




Safety Information:

Lithium ion- batteries should never be carried loose on pockets, bags, purses etc when not in use within your device always use a protective case. You can find suitable battery cases here.
We highly recommend batteries never to be charged within their device but use a standalone dedicated charger specifically designed for that purpose. You can find more here.
When the batteries are charging never to be left unattended and keep them away from pets or children.
The protective wrapping of the battery must be checked frequently for damage. If it is damaged it must replaced or the battery discarded responsibly (check with your local recycling centre)
Always use according to manufacturers specifications or your devices needs.
User assumes all risks related when using batteries of such nature.