Sorry we're out of stock!
We can let you know when it's available again, just enter your email address below.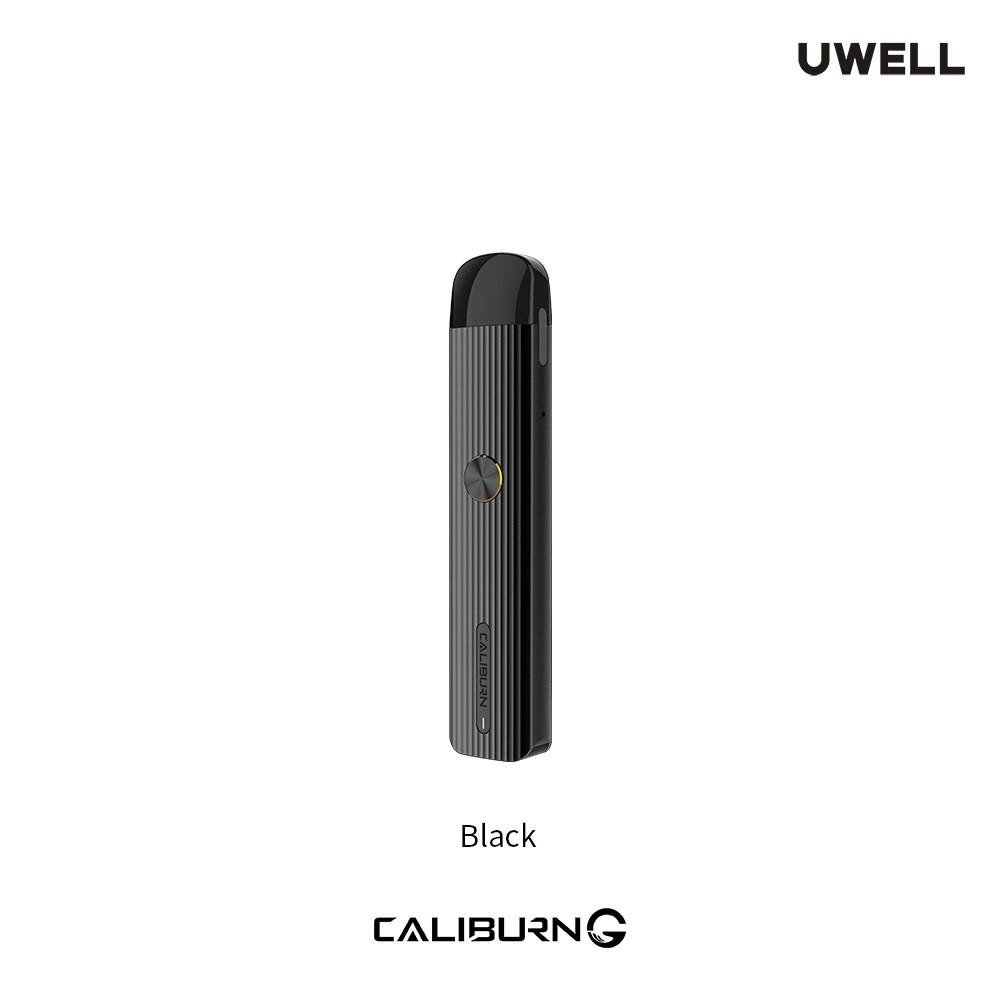 Uwell Caliburn G Pod Kit
Description

The Uwell Caliburn G is a truly satisfying, beginner-friendly pod kit that offers simple operation and a great hit every time.   

 

This kit is a fantastic and affordable buy for those looking for an easy to use device but are not quite ready for one of our bigger vape kits.

 

It features a small and compact all-in-one design with an internal 690mAh battery, one refillable G Pod and a spare compatible 0.8 ohm Uwell Caliburn G Coils to ensure that you are ready to vape from day one. This device is aimed at those who prefer a mouth-to-lung (MTL) vaping experience to simulate a draw similar to that of a traditional cigarette. The pod has a tight airflow system which further helps to simulate that feeling of a traditional cigarette and is incredibly easy to remove from the device and fill which is one of the many reasons this is a fantastic pod kit if you are looking to try out vaping for the first time. 

 

We believe that the Uwell Caliburn G is a great cigarette alternative for those looking to quit smoking or dedicated vapers looking for a small, hassle-free kit just to get about when the big fellas are charging.

 

The device is suitable to be used with 50% (PG) - 50% (VG) e-liquid blends due to its low power output and high rated coils which have been designed for thinner e-liquids.

It would be better to stick with our affordable, simple flavours either from our TPD range or Nicotine Salts but don't take that as the standard, you can experiment with more complicated flavours and see if it's for you or not!

Key Features

Easy Filling Design On Pod

Single Button Operation

690mAh Internal Battery

Perfect Choice For Beginners

USB Charging

Supports MTL Vaping

15w Max Output

 

What's included?

1 x Uwell Caliburn G Pod

1 x Uwell Caliburn G 2ml Pod

2 x 0.8 Ohm Mesh Coils 

1 x USB-C Charging Cable 

1 x User Manual

What e-liquid is suitable for this vape kit?

As discussed above, this kit requires e-liquids that have a high PG content to ensure that you make the most out of your coils and flavours! When selecting an e-liquid we would make sure that the PG content is 50% or higher for the best experience. Our Diamond Mist 10ml e-liquids would be the perfect match for this kit - there is also a fantastic range of flavours available for you to try!