Sorry we're out of stock!
We can let you know when it's available again, just enter your email address below.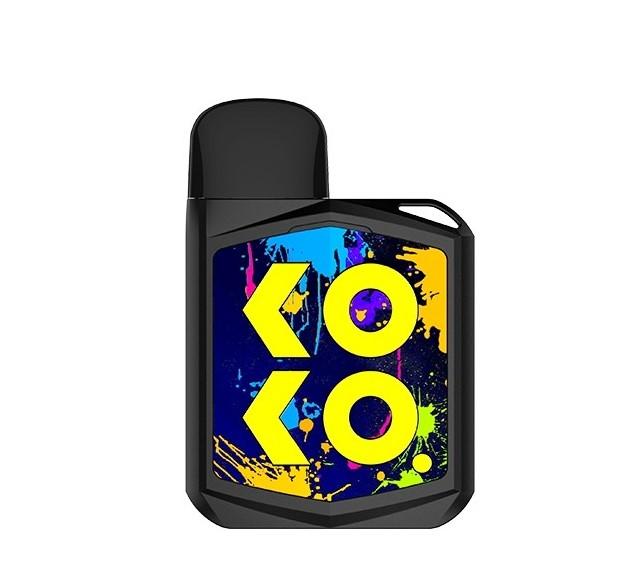 Uwell Caliburn Koko
Description

The Uwell Caliburn Koko is a stealthy, beginner-friendly pod kit so lightweight you will forget you are even carrying it

  

Built with an internal 690mAh battery, using the refillable G Pod and the Uwell Caliburn G Coils which are use with the Caliburn G kit.
The kit is suitable for those looking a cigarette-like draw with a tight airflow or for those looking for a quick grab and vape alternative to their main subohm kits.

 

We recommend this device to be used with 50% (PG) - 50% (VG) e-liquid blends due to its low power output and high rated coils which have been designed for thinner e-liquids.

It would be better to stick with our affordable, simple flavours either from our TPD range or Nicotine Salts but eventually it is up to you to try it out with all kind of flavours and blends. Did we mention that it also comes with a cool lanyard?

Key Features

Easy Filling Design On Pod

Draw activated

690mAh rechargeable Internal Battery

Perfect Choice For Beginners

USB Charging

Supports MTL Vaping

 

What's included?

1 x Uwell Caliburn Koko Prime Pod System

1 x Uwell Caliburn G 2ml Pod

1 x 0.8 Ohm Mesh Coils (installed)

1 x 1 Ohm Coil (spare) 

1 x USB-C Charging Cable

1 x Lanyard

1 x User Manual

What e-liquid is suitable for this vape kit?

This Kit is better to be used with other Nicotine Salts or the traditional 50%VG - 50%PG eliquilds from our 10ml TPD Range.